Version 2 – Now running
Thanks to all users for the great beta feedback. We have pretty much included all your feature requests – including a full featured Free version.
For Existing Users
If you are an existing paying customer, you now have access to the DATA Inspector version 2 for ALL your projects. That is, a 25 project license for the v1 means you have a 25 project license for v2 – no extra costs involved.
IMPORTANT: Version 1 and 2 are running alongside each other, but are separate – the projects of one are not accessible to the other. Currently version 2 is for the DATA Inspector only. The Page Inspector will become a separate product – due hopefully before the end of 2022.
For New Users
New sign ups to Verified Data have access to version 2 only. That is, the DATA Inspector. It is completely FREE for a single project i.e. a single Google Analytics property – either Universal Analytics or GA4.
The paid version is aimed at agencies and multi-site organisations needing to manage multiple projects. See the feature differences.
DATA Inspector v2 Features
Real-time

performance – your Google Analytics data audited in under 1 minute.

GA4 audits – you can audit both Universal Analytics and GA4 properties. Note, Google's GA4 api is still in beta and has some way to go to match its predecessor. So this area will be expanding.
PII checks revamped for checking suspicious personal information. The logic here has been completed rebuilt and now with 38 country specific checks added. You can also whitelist any troublesome false positives. We are particularly proud of the smart tech that identifies PII (in the back end we integrate with Google's DLP).
Automatic pre-checks – quickly assesses what checks are necessary and adjusts its settings/thresholds for you.
Reworked user interface – smoother, intuitive and mobile friendly.
CSV results export and API access – download the results or access them programatically.
ALL data checks completely FREE – because everyone should be able to have good quality data! If you want project management, bigger table checks, stored historical data and an API, there is a paid version. Otherwise free and paid are the same great tool.
Watch the Video Overview:
Access DATA Inspector v2
From your existing account area, select "Switch to NEW version". It is completely separate to v1 and you can switch between them as you wish: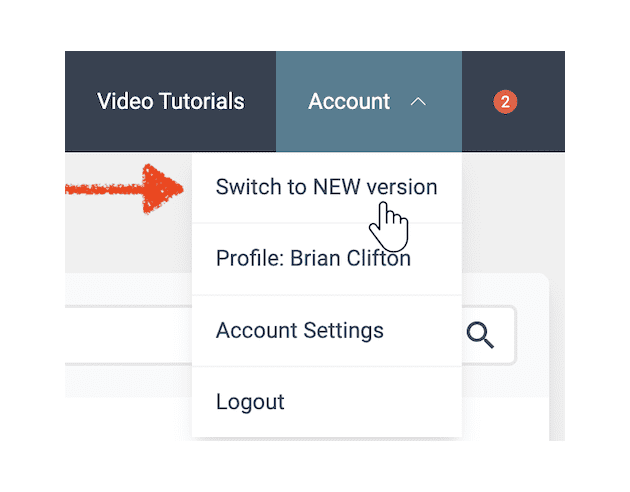 ---
It's been an interesting journey and we hope you like the results – but we still need your feedback. Please either add your thoughts in the comments, or email us direct at hello '@' verified-data.com. LinkedIn in my preferred (only!) social network if you wish to connect.