Agency Benefits
An Audit Tool Built for Agencies
Verified Data is intended for agencies – a huge time-saver that integrates with your existing report and audit tools via our APIs. Founded by Brian Clifton, we provide audit solutions for some of the most respected agencies in the business. Automating the heavy lifting of the audit process, allows your agency team to spend more time on fixes and analysis i.e. getting better results for your clients.
Built by agency experts for agency experts.
Real Agency Benefits:
Scale your professional services – a tool that allows you to scale your business without being stuck repeatedly checking data.
Improve client satisfaction – keeping you on top of the noise with automated, fast and reliable audits.
Pitch smart for new business – visit potential new clients with a deep understanding of their setup from the get-go.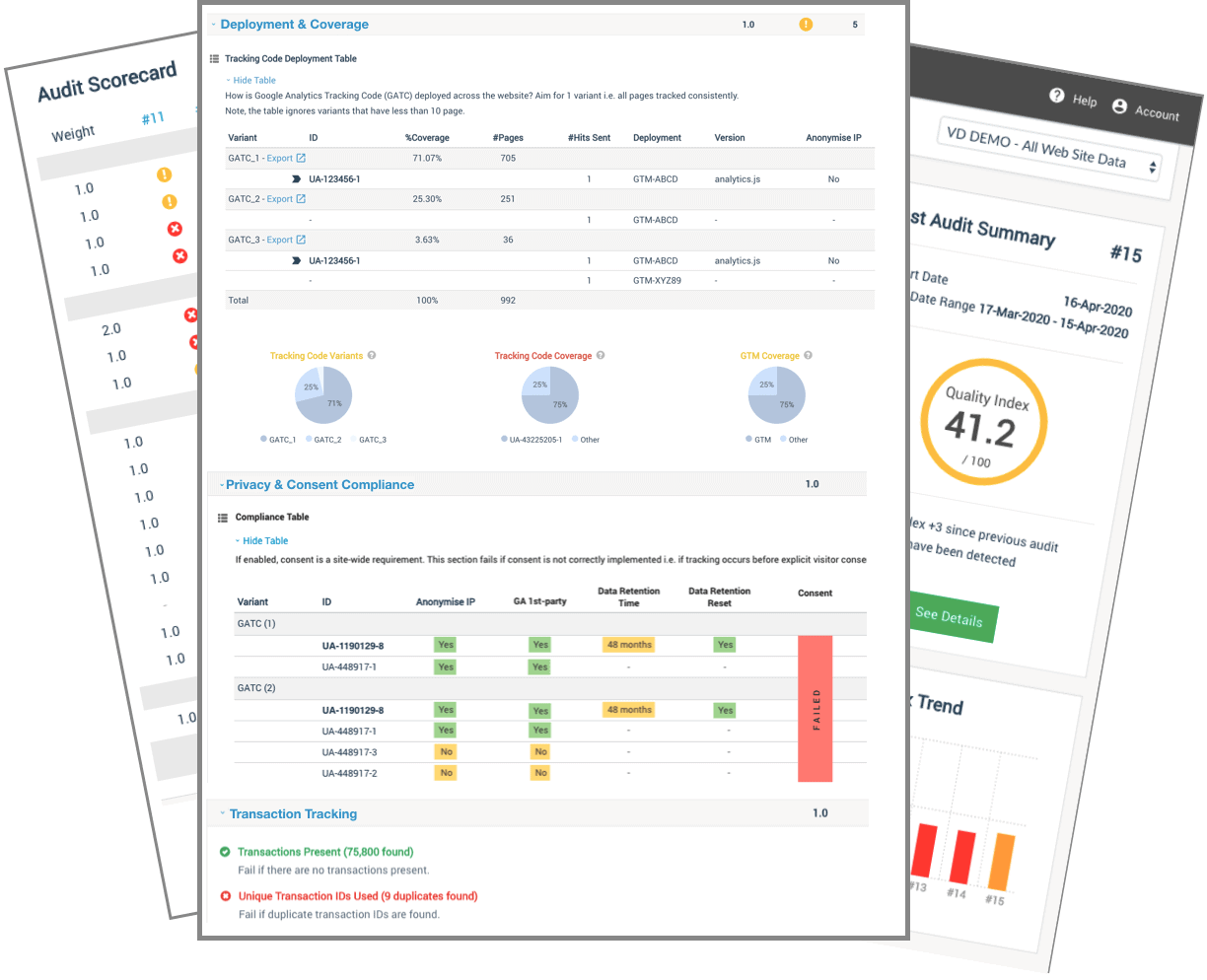 Audit Automation – a huge time saver compared to manual audits. A 100x faster than humans and without the headaches.
Unlimited audits and re-audits.
Expandable – add more "projects", or reuse unwanted project slots.
Unlimited users – share reports with colleagues and clients.
Unique HYBRID Approach
Verified Data uses some smart technology to forensically audit your client's Google Analytics data and their entire web site data collection strategy. It's a unique HYBRID method that is effective because it combines a DATA Inspector and PAGE Inspector.
Proactive
All setups degrade over time. Be ahead of the curve for your clients.
Built to Scale
Built on Amazon's cloud platform, Verified Data can scale with ease to 100s of sites.
Free your Staff
Because we automate, your staff do more of the fun stuff and less "engine room" work.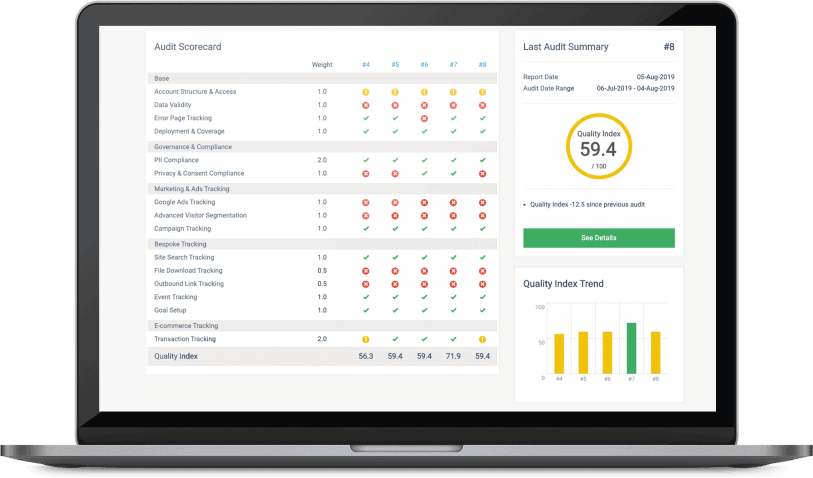 Grow your Business
A good analyst is hard to find. Use Verified Data to make your staff 100x more efficient!
Pitch Intelligently
Impress at meetings armed with an array of data quality insights.