Two tools to get on top of your data quality
Google Analytics Automated Audits
Google Analytics data (GA4 and Universal) is valuable, but it can go bad at any time – lost, polluted, duplicated, or a dreaded GDPR compliance issue. Often these problems go unnoticed, ruining months of data. Our DATA Inspector is the only audit tool to go deep within your data – like no other.
Page Level Audits for Everyone
Regardless of your analytics tool, privacy laws impact every website. That means you must know what tracking technologies are on your pages, what cookies are set, and be able to verify these work correctly with your visitor's consent choices. Our PAGE Inspector is the only page level tool to do this.
Automated – Fast – Accurate
Quick Setup
Get started in a few clicks with results within minutes. Customise and schedule audits.
Privacy Compliance
Page level checks to find all tracker pixels and cookies – audit these by consent choice.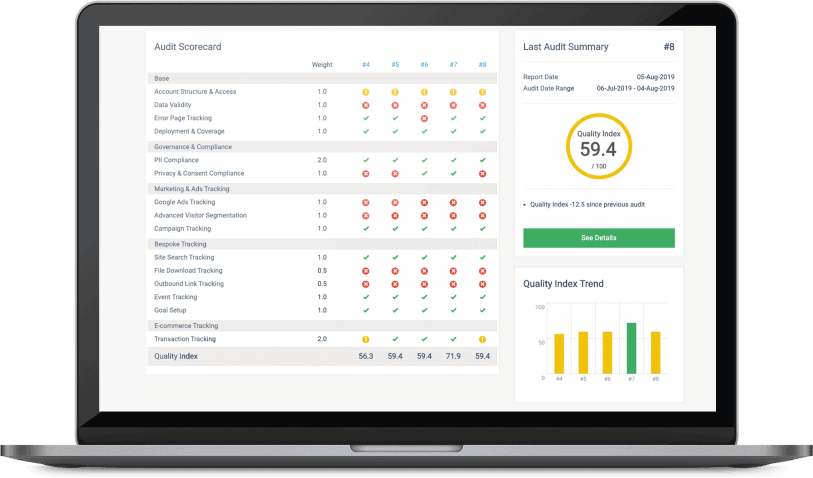 In Depth Crawler
A tool for searching your site to discover all trackable content and listen for data signals.
Easy Visualisation
Easy to understand reports so you can quickly prioritise fixes.
Companies & Agencies using Verified Data