PAGE Inspector
Website data collection audit tool
Gain control of your compliance. Our new website audit tool allows you to see the complete picture of your website's data collection and cookie structure. It reveals what is actually happening on your pages – any tracking pixel, any cookie, any consent choice – highlighting compliance issues.
Data Collection Audits
You set the geolocation, browser type, consent choice, number of pages to crawl,  and what consent choice applies – such as "accept all" or "reject all". The PAGE Inspector then emulates a visitor journey and maps what cookies and tracking and marketing pixels load during a session, and if this matches the user's consent choice.
KEY FEATURES:
Advanced crawler built in-house. Allowing you to fine tune what pages to audit and select the consent choice to emulate.

Auto-classify what tracking pixels and cookies are on a site.
Map tracking pixel coverage. For example, typically you would expect to have 100% page coverage for GTM and analytics tracker tags, such as Google Analytics, Adobe etc.
For each tracking and marketing pixel, drill-down to see which pages load the tracker, which are missing, and view the full network requests.
At a glance checks for cookie/pixel overload, page bloat and trackers that fail.
All of the above audited based the consent choice you set in order to verify a site's privacy/cookie compliance. You can re-audit as often as you wish – even your competitors…!
Read more about our features. See what we are developing in our Release Notes.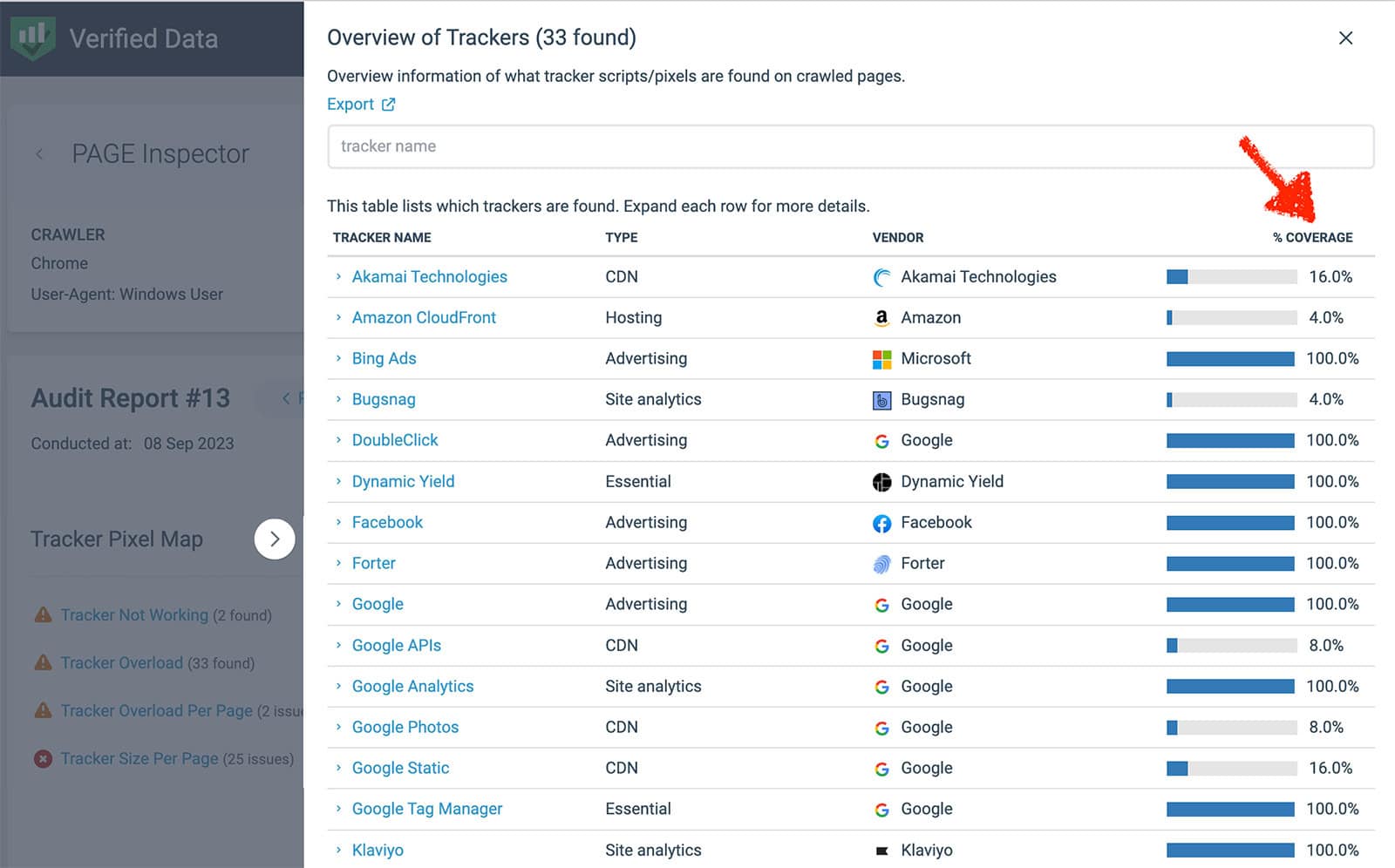 Audit Tracking & Marketing Pixels for Coverage
Quickly establish what trackers are on a site, or are missing.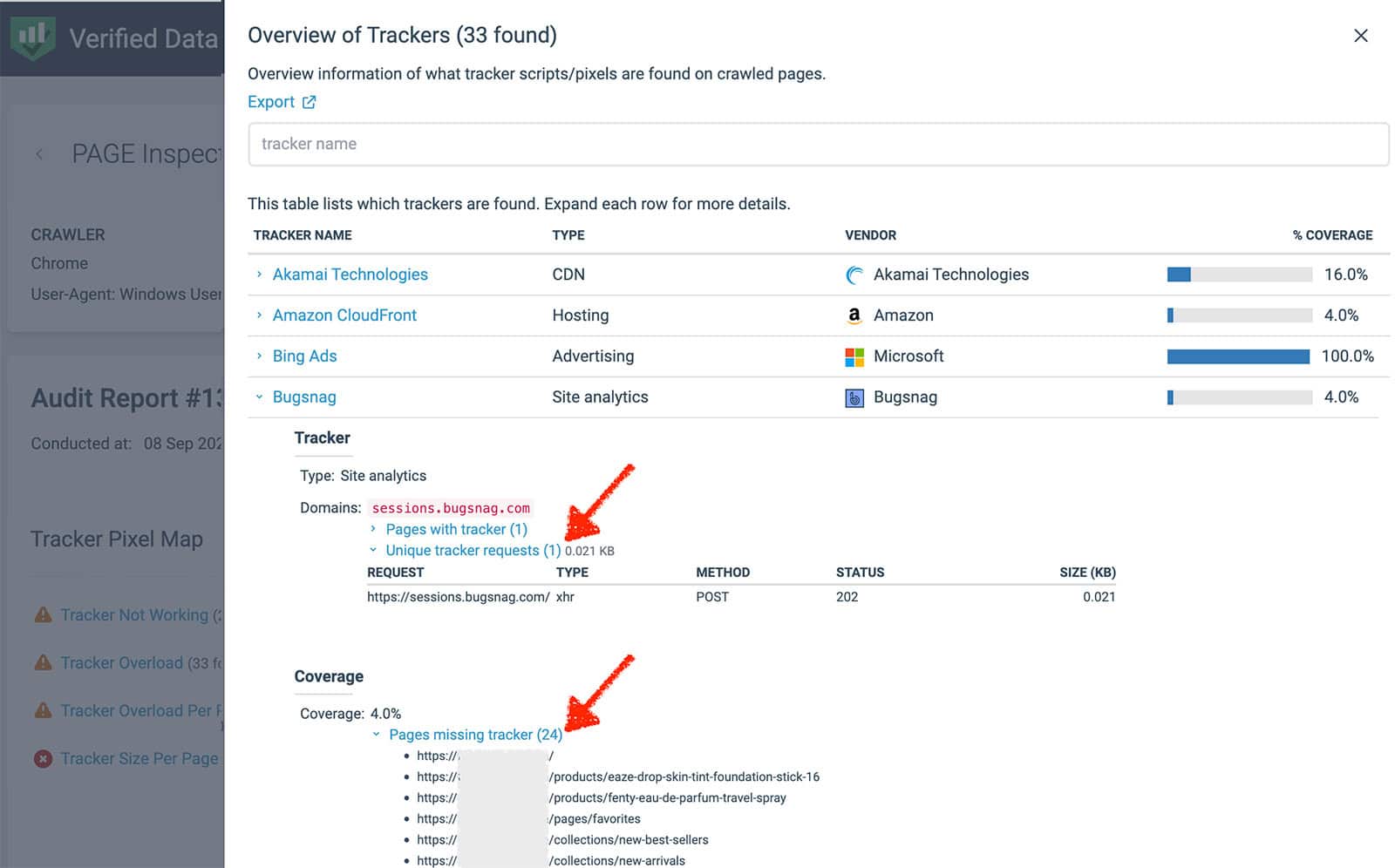 Drill-Down Details For Each Pixel
View the full network request and see which pages load it, which are missing it.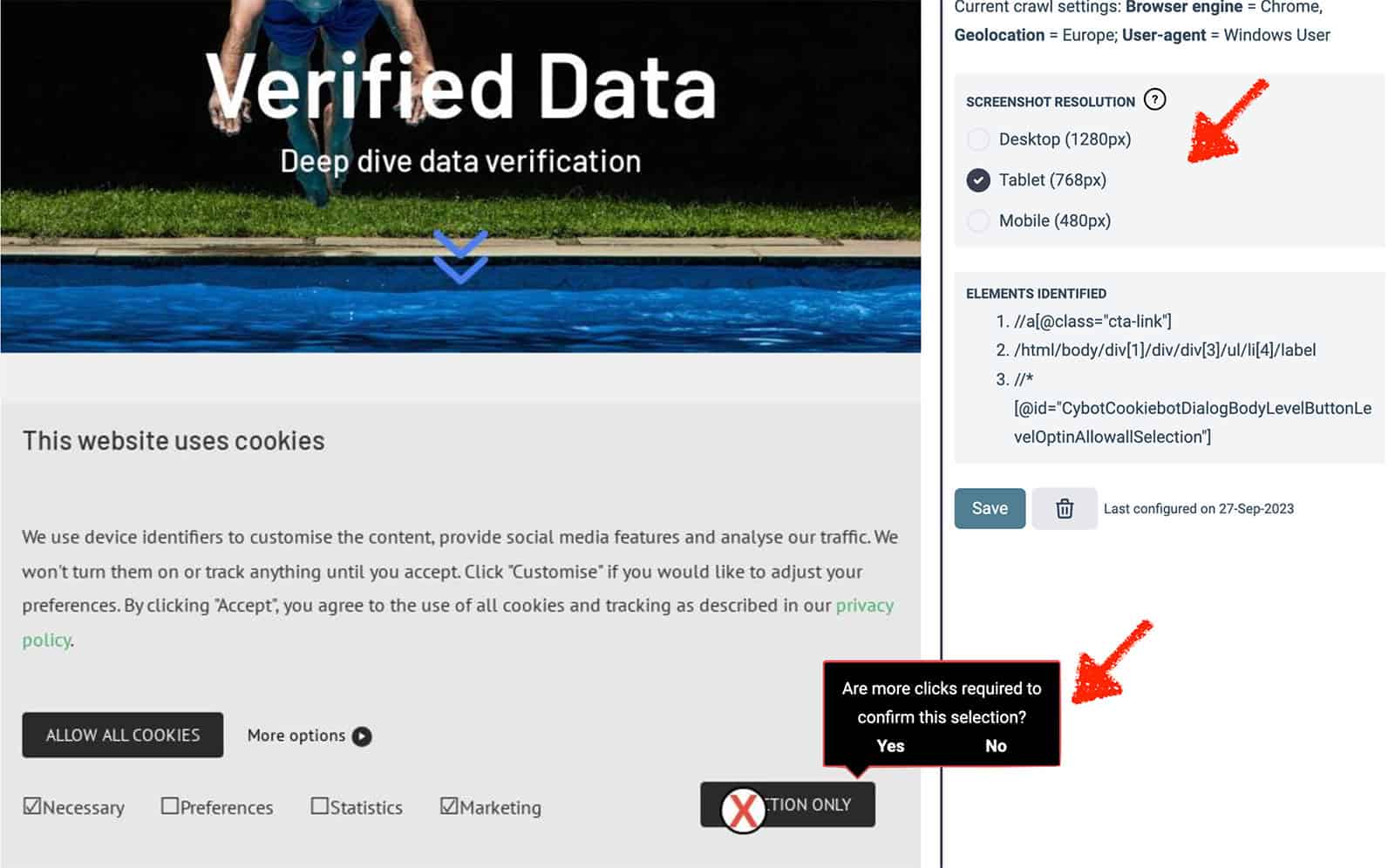 Consent Selector
Configure the user's consent choice to emulate for the crawl.
Advanced Page Crawler
Emulates a visitor journey and discovers what cookies and tracking/marketing pixels load.
Verify Cookies
Auto classify all cookies set, their properties and consent compliance.
Verify Tracking Pixels
Map coverage and classify all tracking pixels and marketing pixels, including compliance.
Verify Consent
Peace of mind auditing to protect your organisation and your customers.
Automated
Schedule audits for peace of mind for all your web properties.
Free Up Staff
We do the boring stuff, so your staff can focus on fixes and improvements.
The PAGE Inspector is the second piece of the data quality and compliance puzzle. Combine this with our DATA Inspector to verify your Google Analytics account and you have the tools you need for peace of mind when it comes to keeping on top of your data quality and privacy compliance.
Gain Control Over Trackers, Cookies & Compliance
Make data compliance your competitive advantage. Verified Data turns privacy obligations into a valuable asset.