DATA Inspector
Google Analytics Audit Tool
Our Google Analytics audit tool is used by agencies and professionals around the world to keep on top of the messy ecosystem of web/app data. Preventing small problems becoming big issues, its a huge time saver for data managers.
Audit GA4 Data Quality
Automated checks drill-down through Google Analytics reports using
decision tree
logic to identify problem areas for both Universal Analytics and GA4 – flagging items that work, do not work, or just look odd. All audited in under a minute, with historical data saved and a scheduler function to monitor things regularly.
KEY FEATURES:
Checks for every section of Google Analytics – both Universal and GA4.

Smart algorithms discover if personal identifiable information

(PII) has been collected. For this, we integrate with

Google's AI

for advanced checks covering 38 countries. Read more about our

PII method

.

Avoid reporting "noise" with custom thresholds. Adjust and re-audit in real time.

Access and permissions checks with a formalised process to positively vet users with legacy access to your Google Analytics account. Just what your data governance team needs!

Its automated, fast and accurate.



Comprehensive Verification
Checks for every section of Google Analytics – both Universal and GA4.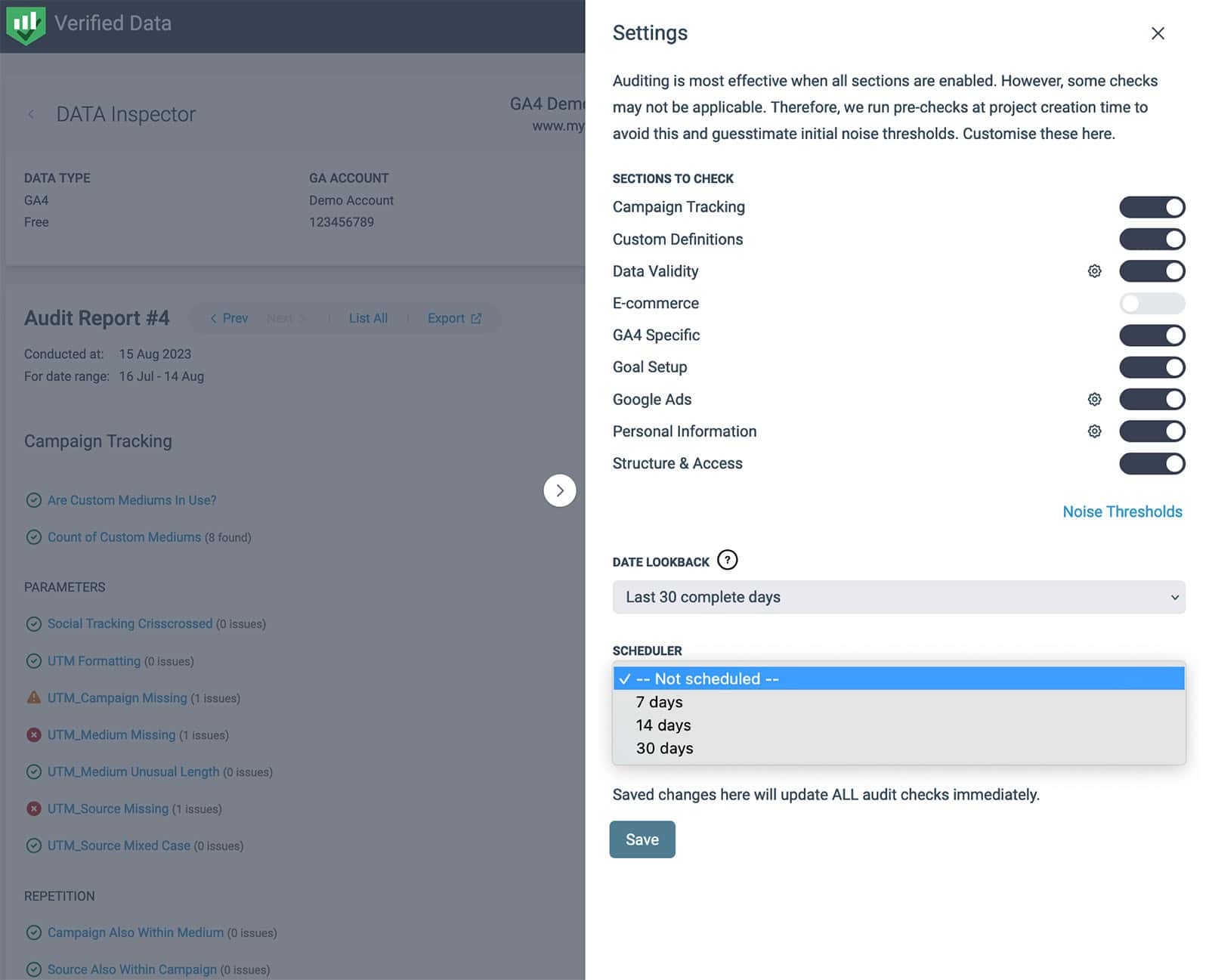 Quick Setup
Pre-checks get you started quickly with auto-thresholds to remove "noise".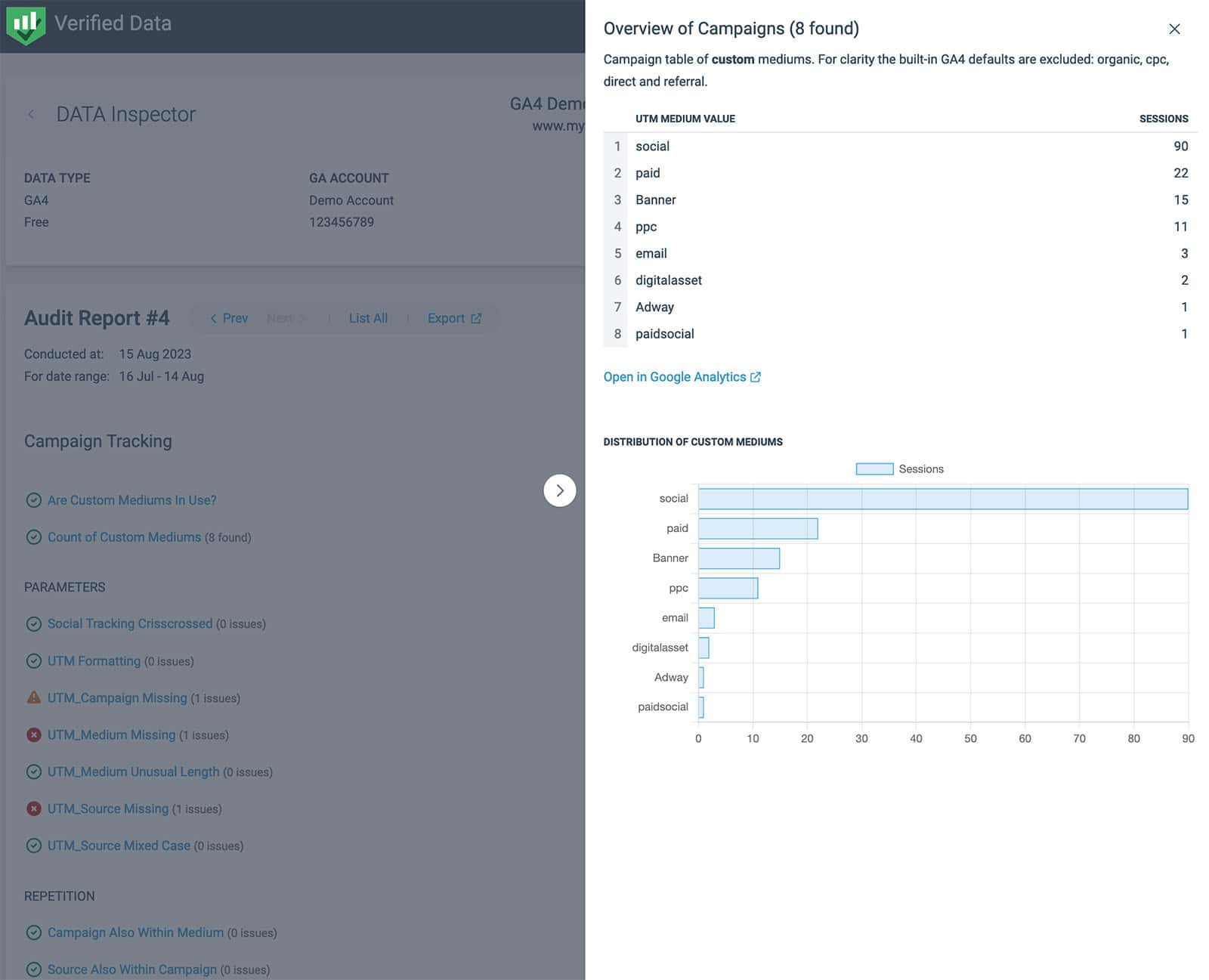 Overview Reports
Section overviews provide context for the audit check results.
Find Issues Quickly
Spot inconsistent or missing data, before it becomes serious.
Universal and GA4 Checks
Audit with drill-down "decision tree" logic that identifies problem areas.
Automated
Schedule audits for peace of mind for all your web properties.
Free Up Staff
Because we automate, your staff do less "engine room" work.
Regain Trust in Your Google Analytics
GA audits for Personal data; Duplicate data; Missing data; Inaccurate data; Incorrect data.