PAGE Inspector
Get control over trackers, cookies and compliance
The PAGE Inspector is our new website crawler and audit tool. It's the second piece of the data quality and compliance puzzle – allowing you to verify what is actually happening on your pages – any page tag, any cookie, any consent choice.
Combine this with our DATA Inspector to verify your Google Analytics account, and you have the tools you need for peace of mind when it comes to keeping on top of your data quality and privacy compliance.
Audit Overview
You set the geolocation, browser type, consent choice and number of pages to crawl. The PAGE Inspector then listens and maps out all cookies and tracker pixels – including duplicates and missing pixels*.
We integrate with Google's AI for advanced checks to flag any suspected personal identifiable information (PII). Re-audit with different consent choices to verify your privacy/cookie compliance, enabling you to protect your data and your organisation's reputation.
You can even audit your competitors…! Read more about our features.
Get the complete picture of your website's data collection structure, and gain control and confidence in its compliance.
*Coming mid 2023.
Data Compliance – The Competitive Advantage
Building "data trust" with your customers is a competitive advantage. Apart from mitigating the financial and PR disaster of a compliance failure, visitors are well aware of their privacy. Verified Data helps turn your website's compliance into a valuable asset.
Verify Cookies
Map and classify all cookies set, their properties and consent compliance.
Verify Tag Trackers
Map and classify all tracker pixels, their coverage and consent compliance.
Verify Consent
Peace of mind tracker and cookie auditing to protect your organisation from litigation.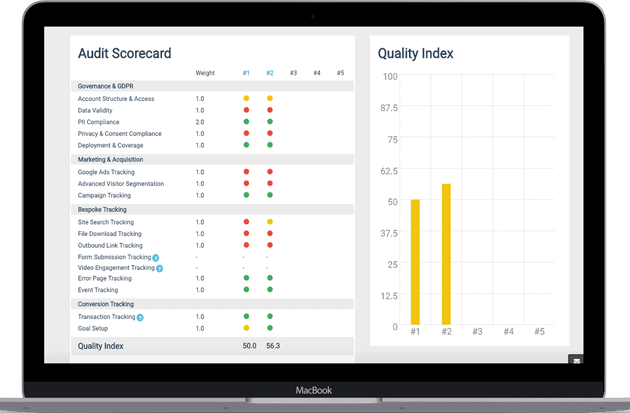 Automated
Schedule audits for peace of mind for all your web properties.
Free Up Staff
Because we automate, your staff do more of the fun stuff and less "engine room" work.