DATA Inspector: New & Improved Features
Summary of this month's updates for our GA4 audit tool:
GA4 audits for ALL data streams: Web, app, or web+app.
Time Saver – Enhanced Measurement settings at-a-glance.
Time Saver – Product Linking settings at-a-glance.
1. Comprehensive GA4 audits for all your data streams
DATA Inspector audits now support GA4 properties with multiple data streams (Web, iOS, Android). You can even audit mobile only properties, including their e-commerce data, and check for any collected personal information. There is also a sanity check for spotting duplicate streams. For example, the following real-world example surprised us: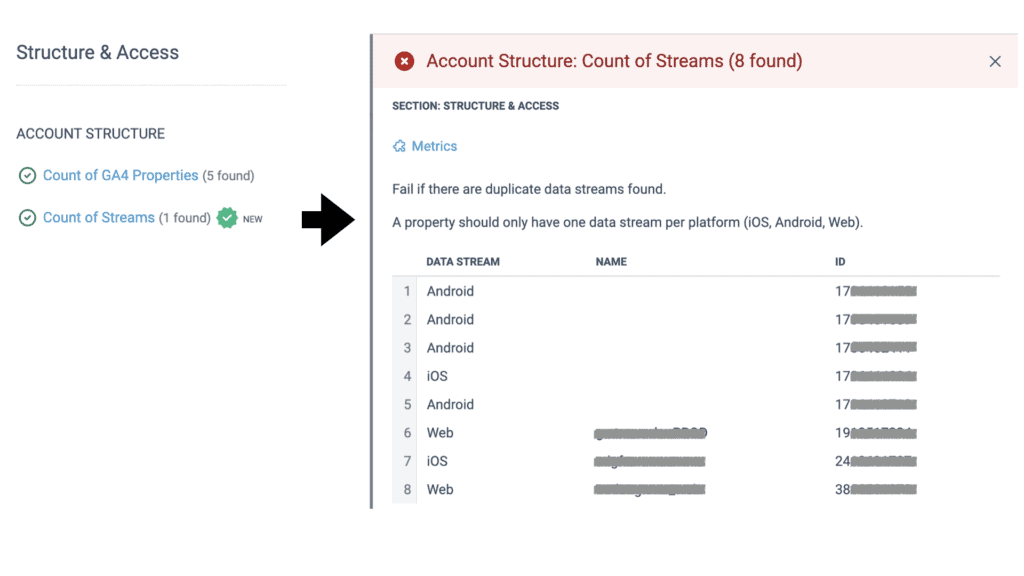 2. Time Saver – Enhanced Measurement settings at-a-glance
We have simplified the viewing of Enhanced Measurement settings in GA4. Within your audit you can now see at-a-glance which Enhanced Measurement features are enabled and their parameters. Hence, avoiding the back and forth clicks between the different items within GA4: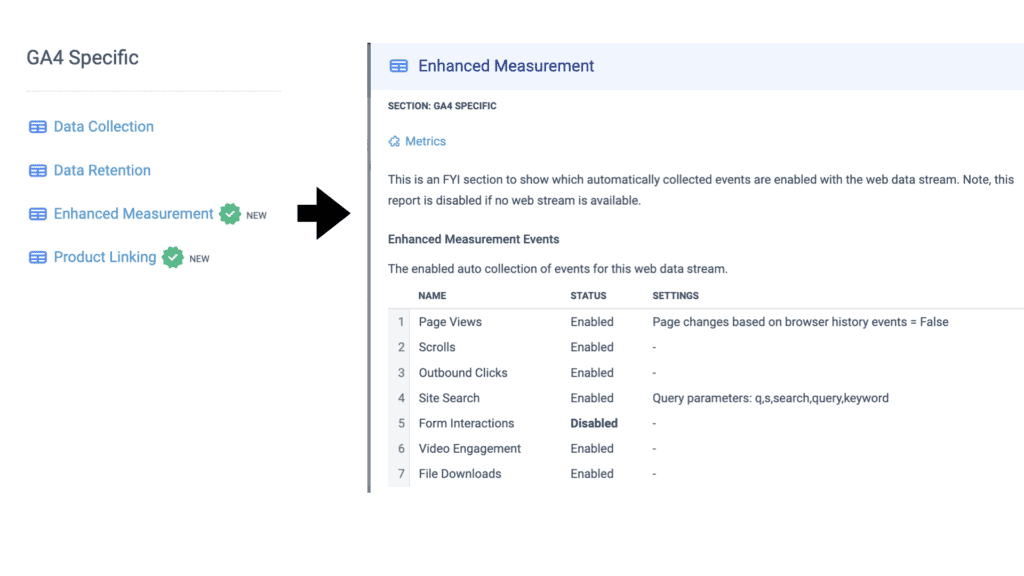 Enhanced Measurement in GA4 auto tracks events for you. That can be a useful time saver, but can also be problematic if you have custom requirements. For example disabling conflicting data collection (stopping a Facebook pixel triggering form interactions), or custom grouping outbound links in to social sites, partner sites etc. Knowing what is auto-tracked and their parameters is an important sanity check for assessing your data quality.
3. Time Saver – Product Linking settings at-a-glance
In a similar vein, simplified what products are linked to GA4 so you can get an immediate overview without the constant back and forth you need to do with the GA4 user interface. Knowing what other data is being pulled into your GA4 reports (or exported to Big Query) is another of those important sanity checks for assessing your data quality: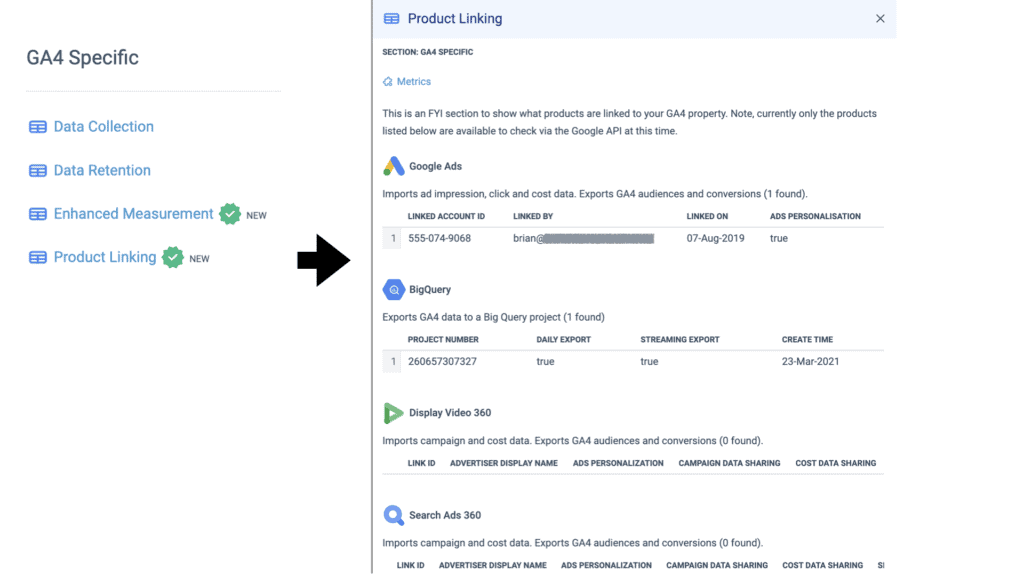 ---
*50% Beta Pricing for our PAGE Inspector*
GA4 auditing is important, but what other pixels and cookies are firing on your pages? If data governance and compliance is part of your job, our PAGE Inspector companion tool could be just for you. Get started for free.
As always, please provide your feedback so we make our tools better for you. Either add your thoughts in the comments, or email me direct at hello '@' verified-data.com.