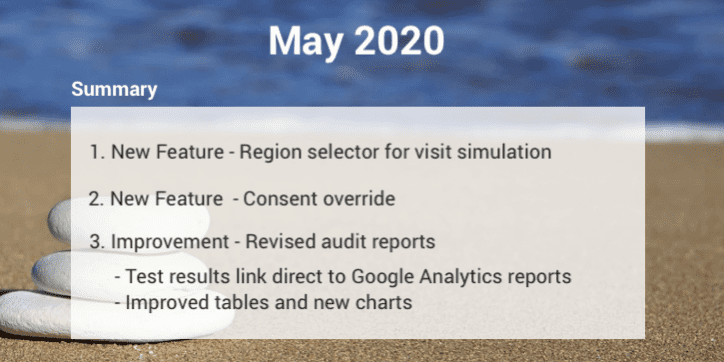 Summary of changes:
We combined our April and May updates to allow us to push a more major update for you…
New Feature – Region selector for visit simulation
New Feature – Consent override
Improvement – Revised reports

Test results link direct to Google Analytics reports
Improved tables and new charts
1. New Feature – Region Selector
When you first run your audit, you can now select which region of the world to simulate a visit from – Europe/Ireland, USA/North Virginia, Asia/South Korea. In addition, the IP address of the server running the simulation will show – allowing you to whitelist the Verified Data simulation if needed: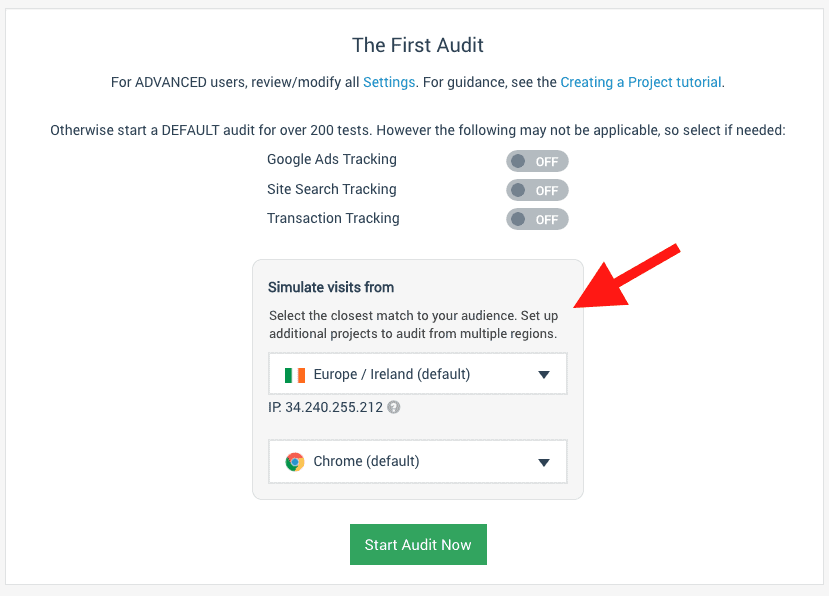 Region selection is set per project, meaning it cannot be changed within the same project – that would be way too confusing to follow! To select a different audit region for the same project, copy the existing project and select a different region:

Note, all previous audits were run from Europe/Ireland.
Currently, simulations run using Chrome. Using Firefox as an alternative is in development. Stay tuned!
New Feature – Consent Override
An important part of privacy law such as GDPR, is gaining visitor consent before any tracking takes place – often referred to as a "cookie banner". Verified Data checks your consent mechanism. If the consent banner is setup correctly (most are not!), a consent banner would rightly block our visit simulator. This new feature allows you to specify the link or button used to grant consent and therefore allow the Verified Data simulator to proceed.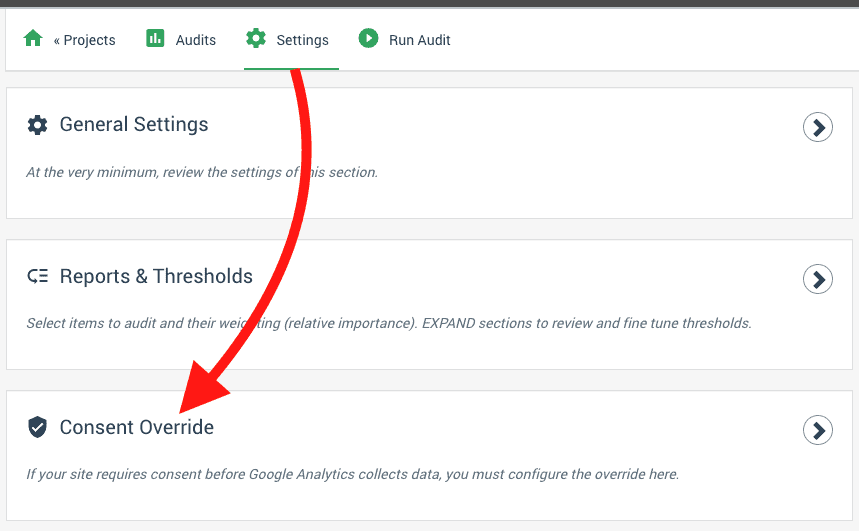 Improvement – Improved Reports
Whenever we push new features we always take the opportunity to revise and update the UX – there is afterall a lot of information contained within the audits. In fact over 200 unit tests for both on-page (your site) and off-page checks (your data). We take an evolutionary approach to improvement, rather than anything to distract you:
Checkout the new links that go direct to Google Analytics.
– These will show for any test that failed so you can explore further within GA. Note that some tests fail if no data is present and these tests with not contain links.
A clearer layout – better tables / less noise.
– The first two audit sections (Account Structure, Deployment & Coverage) are good examples to review.
New charts and graphs to make spotting poor data easier.
Privacy & Consent Compliance section has been completely revised.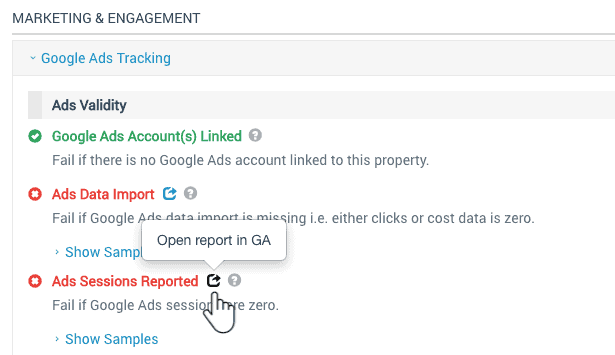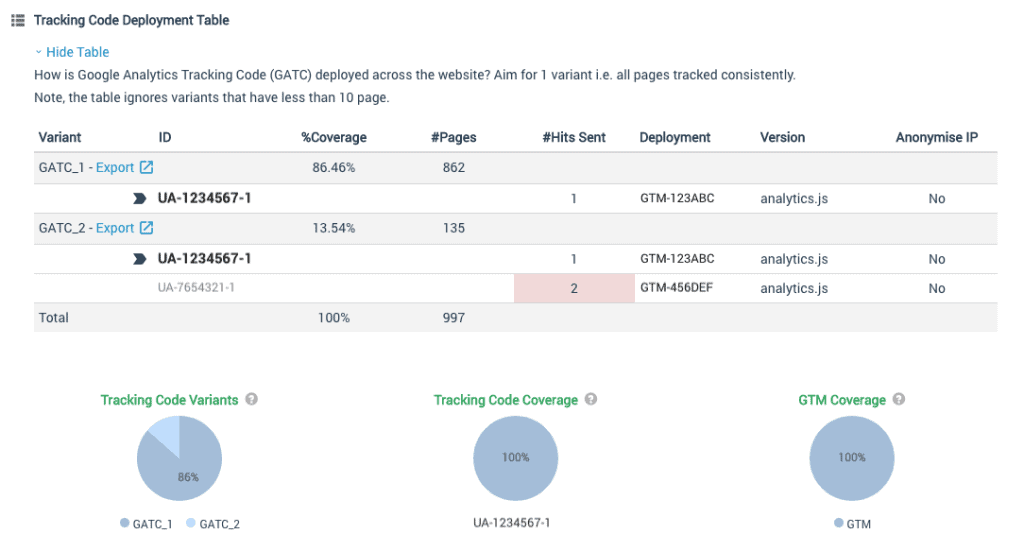 As always, we would love to hear your feedback on this new release! Please add your comment or contact us directly at hello '@' verified-data.com