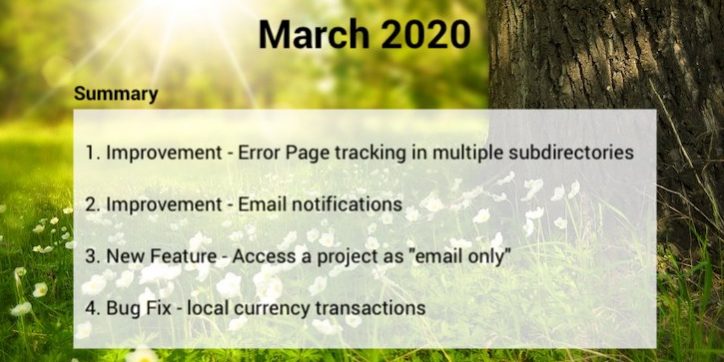 Summary of changes:
Improvement – Error Page Tracking for multiple subdirectories
Improvement – Email notifications
New Feature – Access a project as "email only"
Bug Fix – local currency transactions
1. Improvement – Error Page Tracking
Error pages in principal are trivial to count – as long a tracking code is present. However, the harder part is being able to separate pages that generate an error, from regular pageviews. Thi is important because knowing which specific error URLs and what links (or campaign) took the visitor to the error page, is what is really important to a business. And because the error page fixes can be simple, yet so valuable, we invest a lot of effort on your behalf to verify your error pages.
This feature improvement extends the error page test conducted to include multiple subdirectories – up to 10. That way Verified Data can take into account any platform differences across your website. For example, if yoursite.com/uk handles errors differently than yoursite.com/us.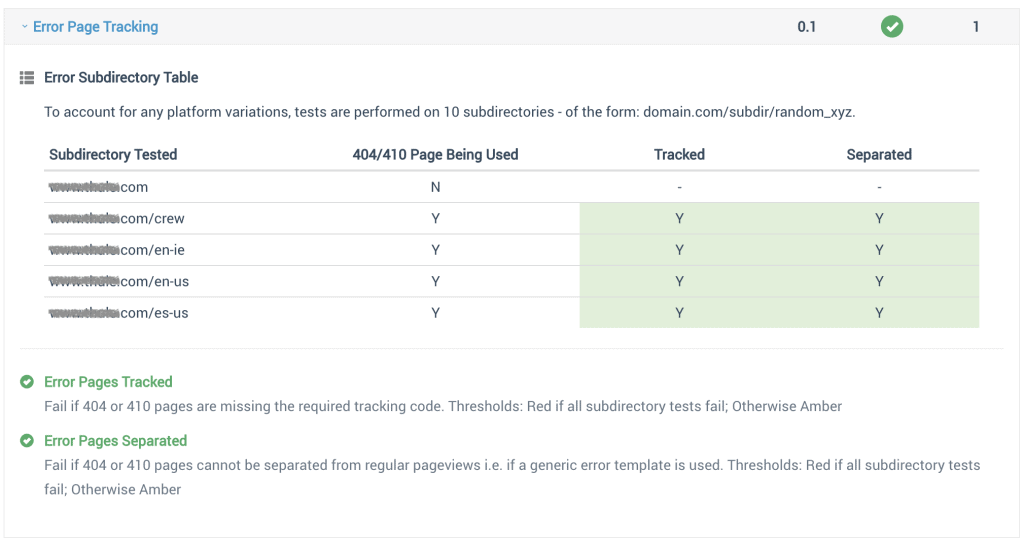 2. Improvement – Email notifications on audit completion
Notification of a completed audit is now only sent to the initiator of the audit. Previously, all account admins would be notify of an audit completion. If you wish to notify other people, add them to the project as email only users – see next feature.
3. Feature – Project Access "email only" added
Select this level of access if you have users that only wish to receive the summary scorecard each time an audit is run i.e. without the need to log in to a Verified Data account. Useful for senior management that need to follow data quality progress but do not want access the detailed reports.