Full Featured Demo Access
This is the live/working account for running the audits of the website BrianClifton.com. All settings and reports are visible, you just cannot save any changes or run an audit. The data collection has been spiced up with some deliberate setup errors and test PII added (otherwise all tests would be green!).
Have a browse around. Login at audit.verified-data.com:
Once logged in simply follow the tool tour: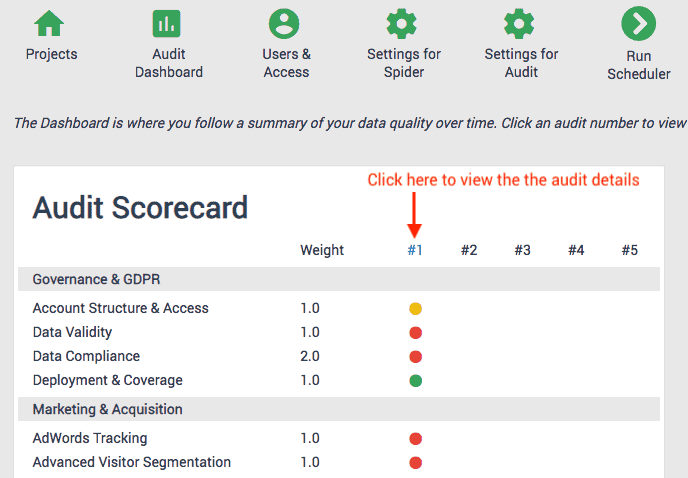 Then:
Checkout the Knowledge Base for further information. Convinced? Setup your Trial account.